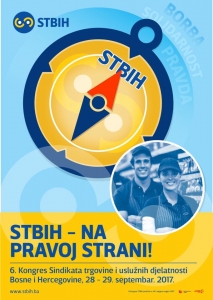 STBIH is celebrating 20 years of new start after the war. This means 20 years of Solidarity project in Bosnia and Herzegovina and 20th birthday of friendship with HK i Norge as well.
Together with Historical Museum of Bosnia and Herzegovina we are preparing celebration of solidarity in order to mark this very important day for us. This event will be part of 6th STBIH Congress that will be held in Sarajevo, from 28th to 30th September.
By this poster, we are presenting the proposal of new STBIH visual identity.